How to Start an Online Business
1-day course
This course covers essential areas of starting an online business, including coming up with the right product or service, building the right platform and the key principles on how to get your website found on the internet.
On completion of this course, students should be able to demonstrate an understanding of the following:
Learn about the differences between traditional commerce and e-commerce
Understand the competitive landscape and how to conduct market research
Find out what skills you have and what skills you will need
Understand what keywords are and why they are so important
Learn about what Trademarks are and why they are so important
Understand how to choose an effective domain name for your business, both the business name and a keyword friendly domain name
Learn the key terms about website development and how to select a website template or web designer for your website project
Learn about e-Commerce and what payment gateways are about
Understand freight and shipping with respect to online shopping
Learn some search engine basics and how to monitor traffic to your website
PRE-REQUISITES
There are no hard and fast pre-requisites for this course, however a basic understanding of computers and in general Microsoft applications and the use of navigation menus and toolbars is recommended.
Experience with an internet browser would also be of benefit.
TARGET AUDIENCE
The course is designed to set you on the right path towards running your own successful online business.
COURSE OVERVIEW
Module 1—Why an Internet Business
We start off by comparing the key differences between conventional sales models and selling via the internet and discuss the advantages of establishing an online business compared with a conventional 'bricks & mortar' style business.
We cover the basics of what keywords and key-phrases are and why these are so important to understand before you get started.
Module 2—Getting Started & Planning
In this module we cover the key skills that you will need to successfully start your online business and how to write a basic business plan to launch your business.
We delve in to market and competitive research to ascertain your product or service strengths and weaknesses before you go any further.
We will then discuss domain names and their selection and how to go about sourcing a domain name and hosting for your e-Commerce website.
Module 3—Building Your Website
To sell any product or service online you will need a website. There are two main choices to how to go about this; either engage a web-developer to handle this for you or build your own website.
We cover the advantages and disadvantages of either option or how to set about embarking on both of these roads.
We will also cover a number of logistical areas you would need to prepare before you venture online such as considering GST, freight, weight of your items, packaging options and stock management and what e-Commerce platform to use to handle the finances.
Module 4—The WordPress Way
This module covers the hosted and self hosted versions of WordPress and covers some advantages and disadvantages. This is not a WordPress course as such and more detail is covered in another course called 'WordPress Bootcamp'.
Module 5—Search Engine Optimisation & Marketing
In this module we discuss two important internet marketing terms called SEO (Search Engine Optimisation) and SEM (Search Engine Marketing) which both involves the careful selection of keywords and key-phrases to market your business online.
We cover the basics of how a search engine works and the key areas of search engine traffic and how you can set up Analytics so that you understand where your traffic is coming from, how long your visitors are staying on your website and how many pages they look at per visit.
COURSE DETAILS
Time: 9.30am to 4.30pm
Venue: Quest On Bourke Street – 155 Bourke St, Melbourne VIC 3000
What to bring:
You can bring your own Laptop or iPad as we will be connecting to the internet and doing some online research during the class. We can provide a small Lenovo Laptop for you to work on in class if you don't have one available.
We will provide tea and coffee facilities and there are toilets on site.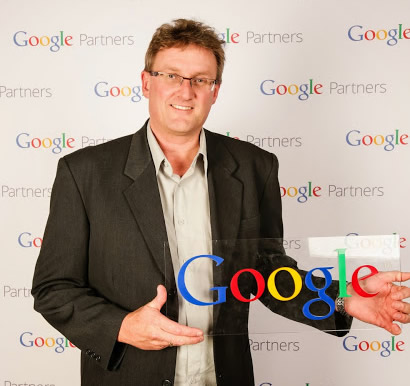 Course tutor: David Partis