Google AdWords Fundamentals (Search)
1-day course
This course provides a basic overview of the main principles of Google AdWords and some key areas to focus on when creating or managing AdWords campaigns.
On completion of this course, students should be able to demonstrate an understanding of the following:
Have a basic understanding of what Adwords is and the terminology that comes with Adwords such as CPC (Cost Per Click), CTR (Clickthrough Rate) etc

Learn a bit about the structure of Accounts, Campaigns, Ad Groups and Keywords

Be introduced to the new Adwords interface and how to navigate around to undertake the basic tasks.

Understand basic settings at the Campaign level, Ad Group level and we discuss what Quality Score is and the factors that affect it.

We cover the basics of the Search Ads format and how to set up a basic Campaign and Ad Group. We go through what syntax is allowed and what is restricted.

Learn about keywords, negative keywords and ad extensions.

Cover briefly what conversions are and how they can be measured.
PRE-REQUISITES
A basic level of understanding of computers is required and in general how to navigate around a browser and general browser navigation is recommended.
TARGET AUDIENCE
The course is designed to appeal to both customers and newcomers to AdWords. Adwords is a complex product and this course is pitched at an overview level. Subsequent courses will cover more in depth configuration and management of the Adwords platform.
The course covers Search Ads only.
COURSE OVERVIEW
Module 1 – Adwords Overview
This module covers foundation material on the Adwords platform. We cover what Pay Per Click marketing is what the auction process is about. We discuss the difference between Organic SEO and Adwords and where Ads appear in Google.
Module 2 – Accounts, Campaigns, Ad Groups & Ad Formats
This module covers an overview about the structure of an Adwords Accounts, Campaigns and Ad Groups. We go through the basic process of creating an Account.
This module also covers the format of Search Ads and the main differences between Desktop and Mobile ads. We cover the structure of the Ad format.
Module 3 –Keywords, Bidding, Ad Rank, Quality Score
We delve in to explaining keywords and match types, the differences between them and when to use specific match types more effectively.
We also cover the jargon used in Pay Per Click, CTR, CPC etc.
We talk about the bidding process and cover how Ad Rank works and what factors affect your Quality Score you can optimise your Ads campaign for better Cost Per Click ratios.
Module 4 – Adwords Interface, Campaign & Ad Groups
We run through the main Adwords interface and how to navigate around the main menus.
This module covers the basic settings of both Campaigns and Ad Groups. We cover location targeting and how to set your daily budget.
Module 5 – Creating a Campaign, Ad Group & Ads
In this module we go about creating a basic Campaign, adding an Ad Group, Keywords and a couple of Ads.
Module 6 – Ad Extensions & Negative Keywords
This area covers an overview of Ad Extensions and the basic ones you should use such as Location Extensions, Call Extensions, Call Out and Structured Snippets.
We also cover briefly negative keywords, why we use them and how to set them.
Module 7 – Basic Reports & Measurement
Adwords can be vary wasteful if not configured correctly. We show how to connect Adwords to Google Analytics and how to view activity in Analytics of your Adwords account.
We cover also how to run a basic Search Terms and Dimensions report.
COURSE DETAILS
Cost: $250 plus GST
Time: 9am to 5pm
Venue: Quest On Bourke Street—155 Bourke St, Melbourne VIC 3000
What to bring:
You can bring your own Laptop or iPad as we will be connecting to the internet and doing some online research during the class. We can provide a small Lenovo Laptop for you to work on in class if you don't have one available.
We will provide tea and coffee facilities and there are toilets on site.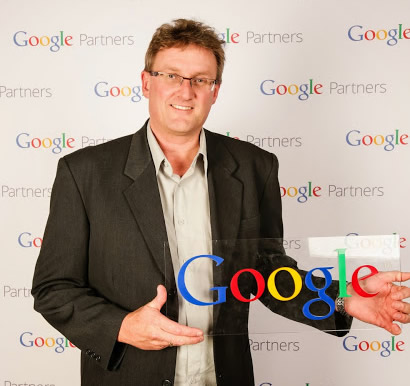 Course tutor: David Partis